Dedication To My Father
*
*
Dear Daddy:
It has been almost two years since you
went away. My life has not been easy;
especially after the foolish choice I
made about the man I introduced to
you and later married. Like my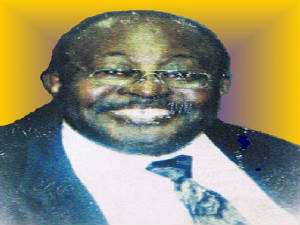 terrible
choice for a husband, I have done quite a
few things that hurt your heart, but I have
done a few good things that would make you
proud of me.

I have a good relationship with your
grandchildren David and Tara. David
has his CDL Drivers' License and works
as a security guard; Tara finished her
first year in nursing school. Tara's father
played no important part in her life;
because of good home training from you I
have been both mother and father. Daddy,
my children are perfect gifts from Jehovah.
Like you (and like me) they both have the
gift of speech. And they both still believe
in Jehovah.

Daddy, the situation through which I now
suffer helps me appreciate how good you
were as a father. You had problems --
we all do, but you never left your children.
You worked hard to provide for your children.

Based on how your children and grandchildren
are doing, I can truthfully say that you did a
pretty good job training us. Just like you loved
us, we love our children too and appreciate them
as gifts from Jehovah God.

One million Ehigies could never hold a candle to
you, Daddy. You are the best.

I am sorry that I did not appreciate your love
and devotion to me until it was too late.

I will always love you, Daddy. Thank you for
giving me life, and thank you for loving me.

I will always miss you.